a cooking school in beautiful swan reach, victoria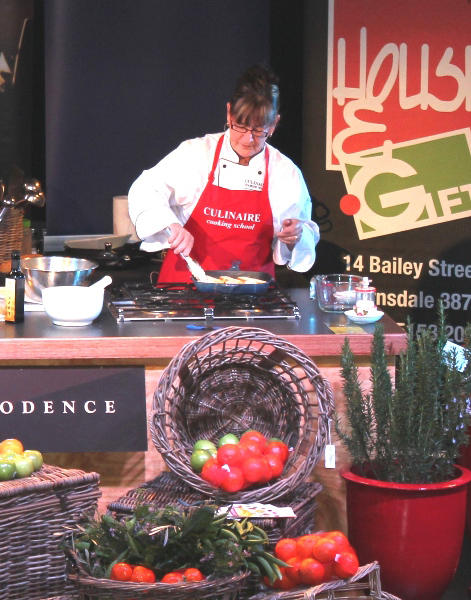 Culinaire Cooking School first opened its doors in 2003 with Chef Christiane Philip at the helm together with her husband John.
Classes,
chef food tours, books and more...
After many years of honing her skill both in Europe and Australia. Christiane recognised a need for a cooking school with a hands on approach that taught students the fundamentals of cookery, rather than attending demonstration classes. A herb and kitchen garden was then planted out to supply the school with fresh produce for the classes and workshops. and offers a personal approach with only 8 students per class or workshop ensures maximum learning. The cooking school has grown to the well known inspirational and exiting experience it is today... a first class establishment now also housing a gift shop and conducting gourmet food tours.
Come for a herb garden ramble – its free with so many different herbs plants, perhaps we can inspire you to plant your own garden or maybe just a big pot of fresh herbs. We enjoy the seasonal produce our garden supplies and are happy to share our knowledge with you. Herbs and fresh vegetables from the garden are far superior than two day old commercial produce and it only takes a small space  to grow and not much effort once you have the know how. Come for a wander. With so many chain stores offering the same merchandise, looking for that something special is becoming increasingly harder.
At our Culinaire Gift Shop we have sourced great gifts and home wares from Australian, Swedish, French, Belgium, and Italian designers. You will be pleasantly surprised by the value for money we offer.If you are looking for something small to give, perhaps one of our many preserves will suit, grown right here in our garden and hand made in our kitchen. without preservative. Yes, of course, we have gift voucher available for classes and gift shop.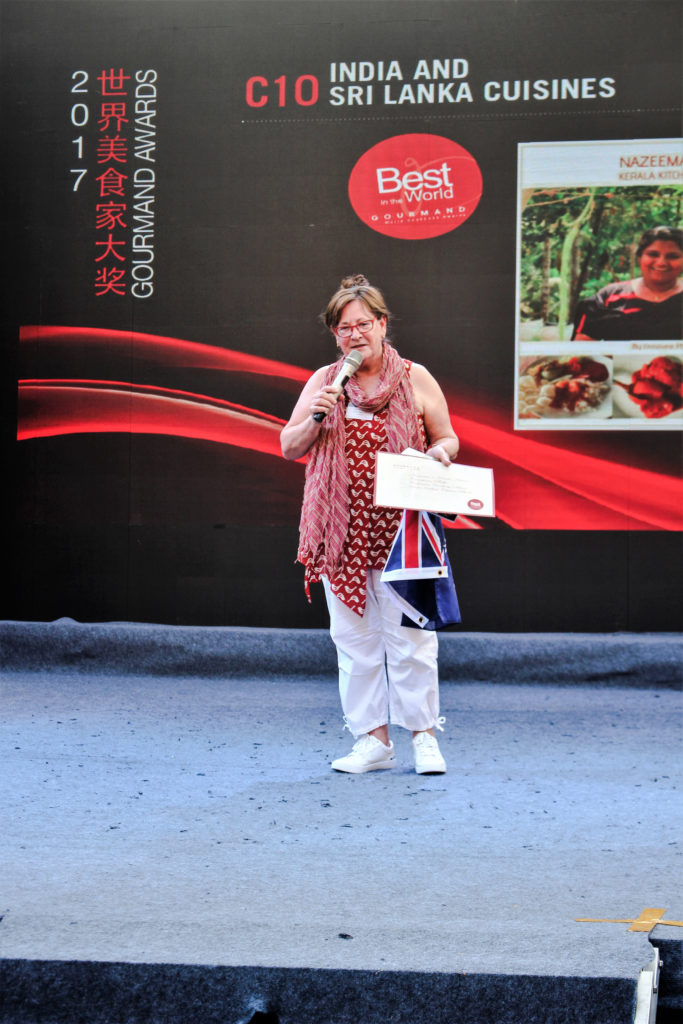 Wins 2 National awards
and 1 World Book awards in China
National winner for:
Best Cooking School Cookbook
National winner for:
Best Indian Cuisine Cookbook
Best in the World Winner for:
Indian Cuisine Cookbook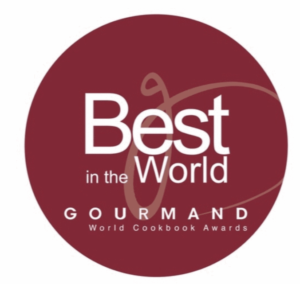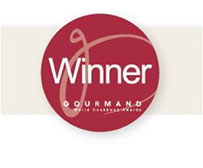 Best Indian Cuisine 
Cook Book 2017
You can buy a copy of Nazeema's Keral Kitchen by clicking on the link below or directly at Culinaire Cooking School.
This competition is the Oscars of the book world  and was created by the Edouard Cointreau of the French liqueur family.  
This world-wide competition  attracts some 10,000 book from all around the world.
The books have first to qualify in the National competition, with the results announced in December.
The winner is the product, and the whole team is welcome at the awards.
They represent their country in the "Best in the World" competition, which are proclaimed the following year.
You can be sure to keep with the latest classes and tours there
…we'd love to hear from you!